10/03/2023
Working to Close the Racial Wealth Gap by Empowering BIPOC Women and Non-binary Leaders
Announcing the 2024 Common Future Accelerator
Authors: Andrea Perdomo, Director of Portfolio Advancement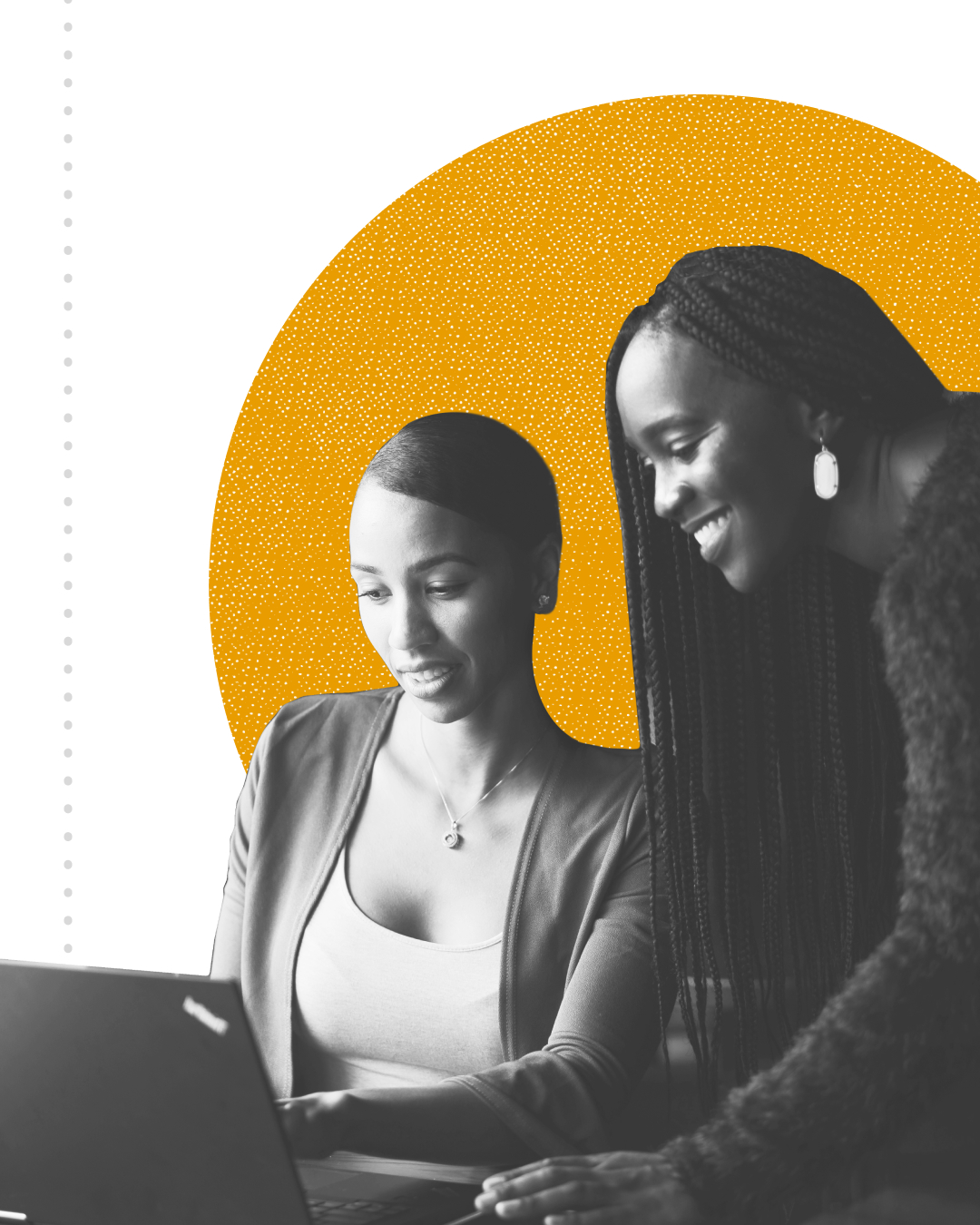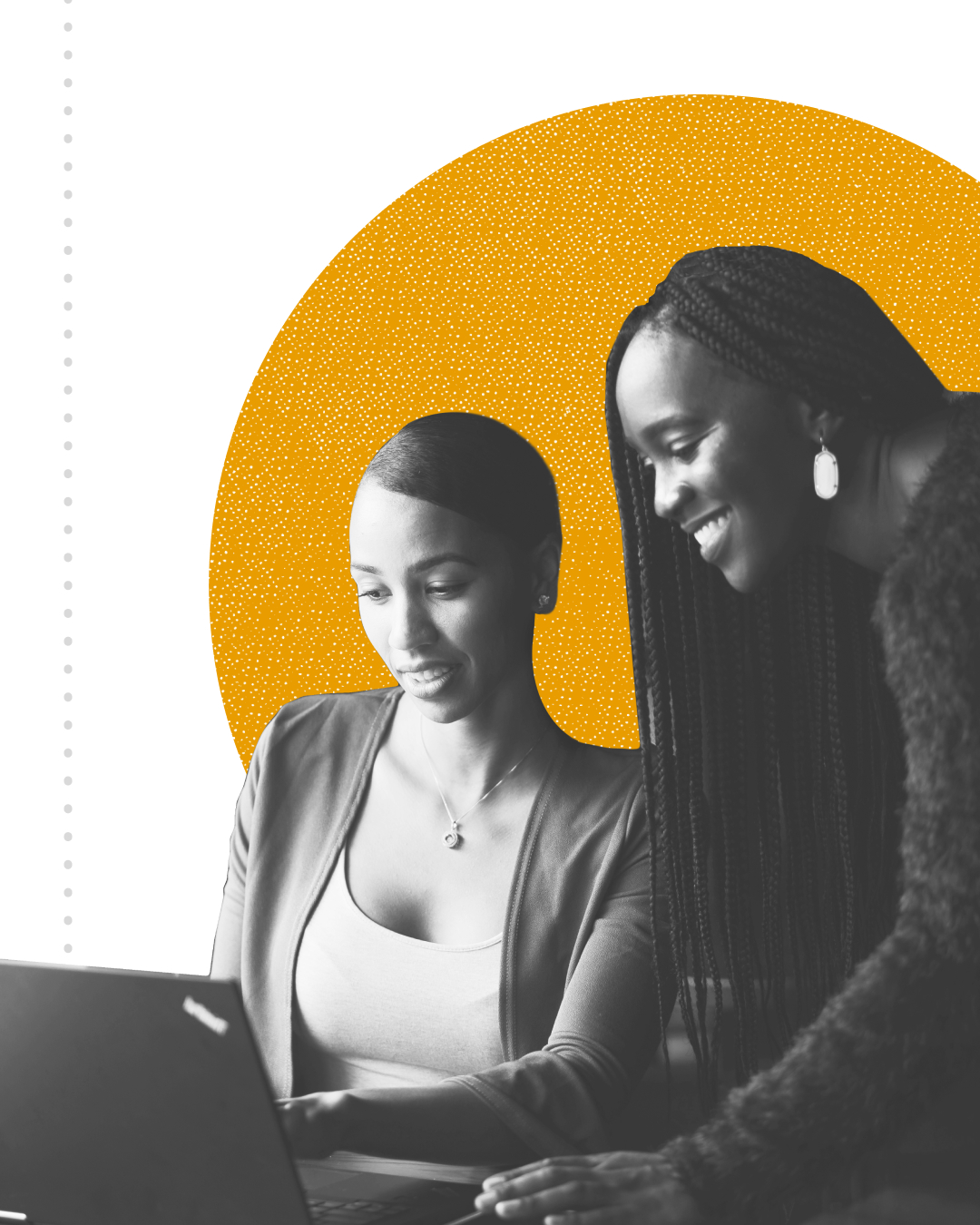 Earlier today, we kicked off our recruiting period for the 2024 Common Future Accelerator—a groundbreaking initiative aimed at driving transformative change and closing the racial wealth gap. At Common Future, we are committed to fostering innovation, and in light of recent legal attacks on similar programs that invest in Black female founders and entrepreneurs, the need for direct support has never been more clear. Now, more than ever, we recognize the imperative to continue the vital work of breaking down social, financial, and political barriers.
Why Focus on BIPOC women- and non-binary-led organizations?
The racial wealth gap remains a stark and persistent issue in our society, reflecting deep-seated systemic disparities. In order to create meaningful change and address this critical challenge, it is essential to center the experiences, perspectives, and solutions of those most affected by these disparities. That's why we have chosen to focus our accelerator program specifically on BIPOC (Black, Indigenous, and People of Color) women and non-binary-led organizations.
BIPOC women and non-binary leaders have unique insights, resilience, and innovative ideas—all needed for transformative solutions built with impacted communities in mind. According to the Aspen Institute, "business ownership plays a significant role in wealth creation/accumulation and could help address the racial wealth gap in the U.S. while also creating jobs and stimulating the economy more broadly." This sentiment is echoed repeatedly, specifically looking at how supporting Black women will further help close the wealth gap. Thus, we created this program to model what is possible when an accelerator is intentional about supporting BIPOC women entrepreneurs.
The statistics surrounding the racial wealth gap are stark and demand immediate attention.
Income Disparities: On average, Black and Indigenous women earn just

61 cents

for every dollar earned by their white male counterparts. This wage gap not only affects individuals but also perpetuates generational inequalities.

Wealth Inequality: The median wealth of white households is nearly

eight times

that of Black households and

five times

that of Hispanic households. This wealth gap means less access to resources for education, homeownership, and entrepreneurship within BIPOC communities.

According to a study by McKinsey

, If we change nothing, the Black-white wealth gap will cost the U.S. GDP 4-6 percent or $1 trillion by 2028.

Entrepreneurial Disparities: While entrepreneurship is a pathway to wealth creation, BIPOC women and nonbinary individuals face significant barriers in accessing capital and resources. Less than 1% of venture capital funding goes to businesses led by BIPOC founders, limiting their growth potential.
Our Vision for the Accelerator
The 2024 Common Future Accelerator is designed to provide equitable access to capital, influence, and knowledge to BIPOC women- and nonbinary-led organizations. Our goal is to empower these visionary leaders who have already designed and tested solutions in their own communities and are now ready for growth and scale.
Here's what the accelerator program will offer:
An Unrestricted $50K Grant: Each selected organization will receive an unrestricted grant of $50,000. We understand that access to capital is a critical factor in scaling impactful initiatives and our mission is to put power back into the leaders of the organization leaders who know their communities' needs best.
Influence and Networks

: Building influential connections and networks is essential for growth and impact. We will connect participants with mentors, experts, and partners who can provide guidance, open doors, and amplify their voices.

Knowledge and Resources:

Access to knowledge and resources is fundamental to success. We will offer tailored training, workshops, and resources to help organizations strengthen their capacities, strategies, and leadership skills.

Peer-to-peer support:

Building a supportive community of like-minded changemakers is crucial. Cohort participants come together to provide support, share learning, build thought partnerships, ask questions, and offer advice. Group members can connect to bring collective ideas to life and collaborate with one another.
How to Apply
If you are a leader at a BIPOC woman- or nonbinary-led organization with a model or big idea that can help close the racial wealth gap and has the potential for exponential impact, we invite you to apply for the 2024 Common Future Accelerator. The application process opened on October 3, 2023, and will be accepting applications until November 3, 2023.
We are excited about the potential for positive change that this accelerator program represents. Together, we can create a more equitable and just future for all communities. Join us in this transformative journey, and let's work towards a Common Future where everyone has the opportunity to thrive. Learn more about our 2024 Accelerator & our mission at Common Future.
In solidarity,
Andrea