02/16/2023
Power Building and Grassroots Advocacy
Highlights from our AMA with Solana Rice, Founder and co-ED of Liberation in a Generation
Authors: Lauren Paul, Vice President of Strategic Alliances
If you haven't heard of Solana Rice, co-founder and co-executive director of Liberation in a Generation, you may want to read up on her. A Soros Equality Fellow, Solana has a rich history of supporting low-income communities of color and has worked at the local, state, and national levels, including recent policy director roles at Prosperity Now and PolicyLink. A few years back, Solana teamed up with Jeremie Greer to launch a different type of policy-support organization: Liberation in a Generation.
Liberation in a Generation is a national movement-support organization—working to dismantle economic oppression, secure power for people of color, and set a clear policy pathway towards economic liberation for historically oppressed communities. Founded in 2018 and incubated by PolicyLink, the organization unites communities and campaigns to transform how the economy works and who it benefits. Through their work, they are tearing down systems of structural exclusion and building toward fully realized inclusion, so that BIPOC people can prosper—within one generation.
At Common Future, we've also had the privilege of working with Solana and Jeremie on developing Radical Pragmatism, a framework to guide the path to economic liberation. This framework is both radical in its aspirations and practical in its strategic approach, grounded in the material realities of people of color. Solana also guides our work through the incubator, through her position as a Steering Committee member for the program. Last December, we were also honored to have her come and speak to us for an Ask Me Anything (AMA) through the policy incubator. Below are her edited answers.
Common Future (CF): What inspired you and Jeremie Greer to start Liberation in a Generation?
Solana Rice (SR): Jeremie and I have a long history working in and on behalf of communities, including previous work in multiple rounds of federal government (through Jeremie) and local government (through my history in St. Louis). We also have experience in nearly every area of impact, such as housing, family asset building, economic development, health equity, infrastructure equity, etc.
Things really changed when we were working within a national organization, and they developed a scorecard centering big data about financial outcomes for BIPOC folks and built a team focused on addressing the financial wealth divide. In order to make an impact on our current reality, we knew we had to do something big—something different. We realized that changing folks' hearts and minds wouldn't be enough.
We started writing and started having conversations with people we knew and trusted and asked if building Liberation in a Generation was something we needed to do. There was a lot of appetite for an organization like this. We then built our theory of change around two things, centered around a way of working that is far too uncommon in the national organizing space:
Tell the story that we know is true

–racism is profitable and by design

Tell a different story—not just what is happening but where we're trying to go. We wanted to focus our policy platform on those policies that were really going to help us get there.
The Liberation in a Generation Theory of Change (ToC) is to provide support in policy, economic analysis, and visioning to grassroots organizers of color to be the policymakers—directors, public office, advocacy and influence, etc—themselves.
CF: What does your work with community organizers look like?
SR: We work with folks who are organizing and leading campaign fights to support them in the work they are already leading. We've gathered folks to engage in literature and we talk to actual organizers, working on campaigns and policy reform, because that's what they do every day. For example, with the Dream Defenders, we are providing them with talking points, policy numbers, and policy analysis each time they take on a new issue.
Because we are sitting in abundance, we don't charge these organizers for our support. Instead, we have a memorandum outlining an established relationship so that we can then ask funders for operational support—in order to support these organizations without putting them at risk. We want to be abundant and free with our time and that's what we're providing to grassroots orgs.
We also focus on building trust instead of building a base. We first thought we may be consultants to grassroots organizations. But, when we asked them if they wanted this, they said no. We don't dictate to them the support we think they need—we ask them; "How can we help you prepare and how can we support you?" We encourage organizations to name the top 3-5 things they want in their movement and start from there.
"We are sitting in our current paradigm and we're trying to build a future beyond it."
CF: Liberation in a Generation often talks about the need for a guarantee of wealth. Can you give us some of your thoughts on what the guarantee of wealth would look like?
SR: Wealth determines so many of the disparities we see between Black and Brown people and white people. ,We are supporters of a guarantee to inheritance or guarantee to wealth.. We are sitting in our current paradigm and we're trying to build a future. Baby bonds, for example, ensure that we can actually inherit wealth with each generation. There are many ways to structure it to ensure that Black folks have more wealth over time.
We want to create pathways that are healthy for folks. In California, we just passed a baby bonds piece of legislation. It is different from what DC or Connecticut has done. It's different in that it targets foster youth first and those who have lost a parent due to COVID. I think it will be really interesting to watch.
CF: What are your thoughts on the racial wealth gap? Is organizing around closing this gap a useful tool for the movement?
SR: I care more about the wellbeing of Black and Brown people than I care about the actual gap. We should design our policies so that Black and Brown people are getting what we actually deserve. I don't like to actually focus on the gap itself.
While we do need to get more specific about the nature of the racial wealth gap, we also need to see ourselves as connected. Black wealth is the tipping point. We are living in abundance, so we don't see Black wealth as meaning less wealth for any other group. We are all operating within the same system. It's more so about what wealth confers. Many proposals do have a targeted community that will receive support. We don't tamper our policy expectations for what is politically feasible. Instead, we can just keep building the policy maker's will.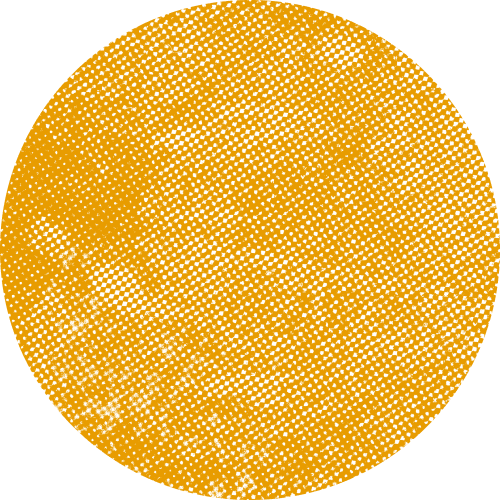 CF: What advice do you have for someone who is interested in doing this type of bold and audacious work?
SR: Tell the story you know is true. And don't just tell the story of now. Tell the story of where we're going. And don't be afraid to do policy work. I want to see policy change in tandem with narratives that change hearts and minds. Changing hearts and minds is not the goal. BIPOC folks have generational expertise in the failures of the economy. We have a deep understanding of these problems. It's more important that folks with this type of understanding are in power—not that we change the hearts and minds of those who are making decisions right now.
For Your Toolbox
Tell the story you know is true.

And don't just tell the story of now. Tell the story of where we're going.
No matter what you're working on, there is probably corporate interest fighting against it. Know it so you can fight it.

Don't tamper your policy expectations for what is politically feasible. Instead, focus on building the policy maker's will.

"Don't water down what you think you can ask because of this political moment."
We highly encourage you to follow Solana's work and sign up for Liberation in a Generation's newsletter here. Looking to support organizations like Solana's and the grassroots organizations that they work with? Donate here or reach out to anamaria@liberationinageneration.org to learn more.